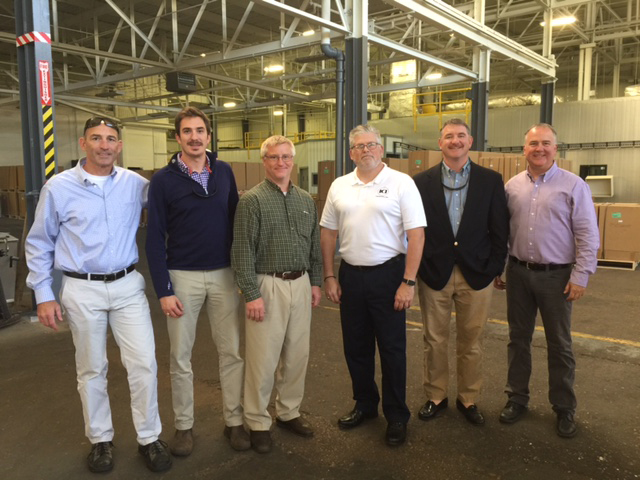 November 14th-15th : Virginia based ICI Dealer, Virginia School Equipment, visited & toured both the Union City TN ICI Laboratory Products Division and the Paris TN ICI Campus that houses the Wood Division/CampbellRhea & Tier One, and ICI Corporate World Headquarters.
Photo was taken during the Union City tour: (l. to r.) Rod Gallager, President VASE; Kean Marks and Steve Royer of VASE; Mike Cook, ICI Dir. of Business Development; Alan Williamson also with VASE and
and Jim Arthurs, ICI President/CEO.